National Maintenance Supplies, Inc. is your source for plumbing, hardware, paint, lumber, electrical and janitorial supplies.
Clean on the Go
Cleaners that will statisfy all.
Low-Odor Finish & Wax Remover
Keeps the indoor air quality clear of unpleasant odors.
Tilt Trucks
A full line of trucks for waste collection, material transport and laundry handling.
Rust-Oleum
Products that work
Popular Brands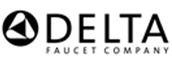 In our 57,000 square foot facility we maintain a vast inventory that reflects our customers needs. The size of our facility allows us not only to maintain a wide assortment of items but also allows us to purchase involume so that we may pass along our savings to our customers.